Description & Functions
The new LAPALUE® COTTON Veste is our brandnew companion especially made for the warmer months of the year. It is a short veste which is light and easy to wear over any kind of outfit especially when the mornings are still chilly or when it cools down in the evening…
Material
For the LAPALUE® COTTON VESTE we used our brand new development mvdham – LAPALUE® COTTON.
For this development we wanted to focus on sustainablilty on the one side but also on local sourcing on the other side and wanted to present an summer alternative to our LAPALUE® Fabric out of Wool & Silk.
We found a wonderful light and sturdy GOTS and IVN certified cotton from Uganda and a ORGANIC cotton jersey from Greece and padded them together in our padding factory in Germany with LAVALAN Sports wool (lavalan.com) which is a volume vlies out of 100% wool, collected in Europe, made in Germany. We use the same volume vlies in our original LAPALUE® Fabric.
The result is a new padded fabric out of 100% natural fibers which is light, cooling and warming at the same time. It is just the perfect regulator and brilliant companion for your active way through the city.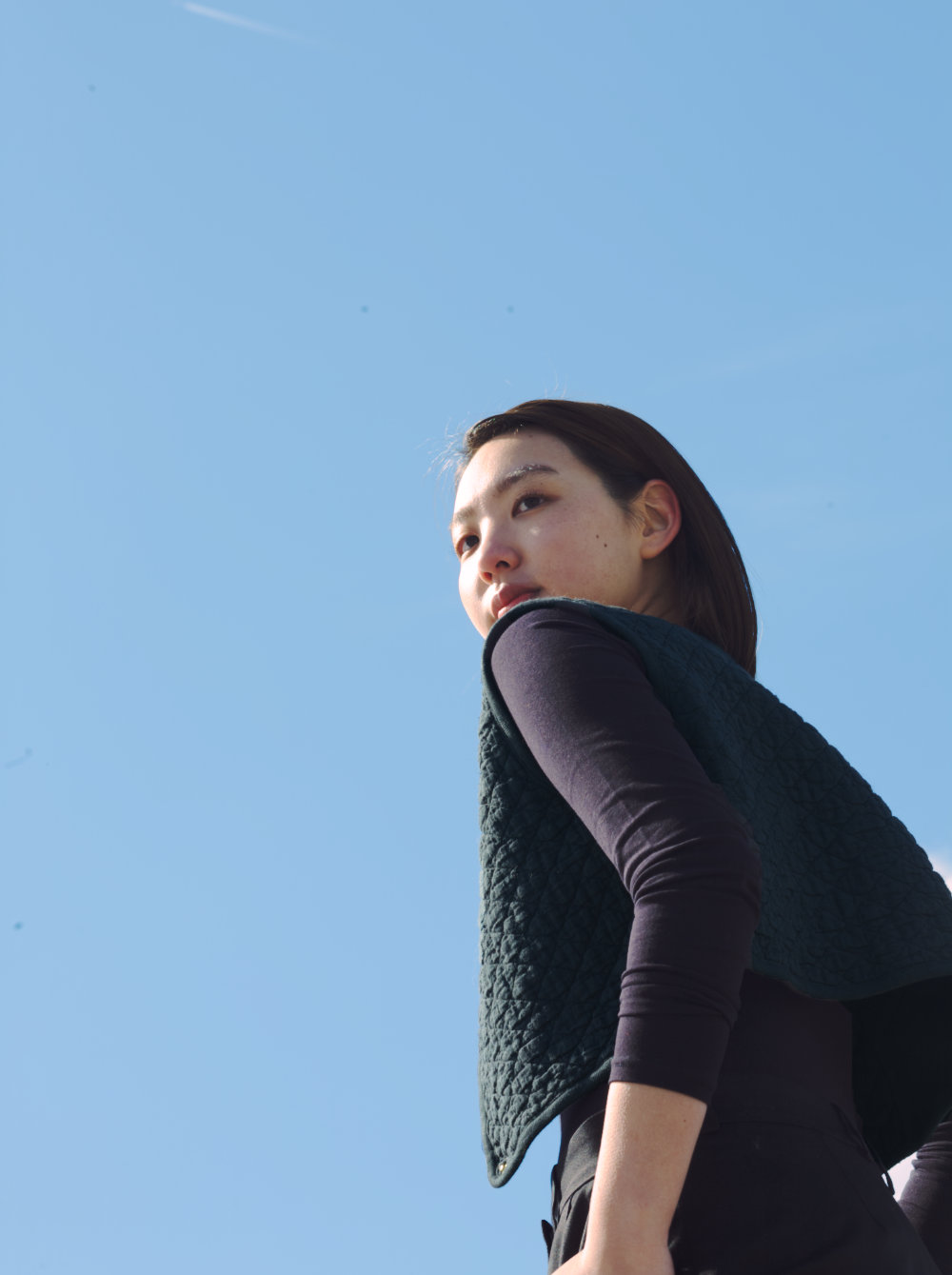 Care Instructions / LAPALUE® COTTON fabric
Please follow these simple care instructions to ensure continuous natural performance from LAPALUE® COTTON fabric.
Not suitable for machine wash
handwash cold with care by using
silk & wool detergent

do not use any softening agent.

re-shape the garment and dry flat
by avoiding direct sunlight

do not iron, tumble dry, dry clean or bleach
Be aware that this product is garment dyed. That means it is dyed after sewing and colour variations or small, little spots can appear. We like the effect of the hand dyed process, and we hope you like it, too. The colour might fade after a while. Take care and do not leave in direct sunlight.
This care instruction is to be regarded as recommendation without guarantee of success, since proper care and responsibility must be left to discretion of the processor/user based on the circumstances of each individual case.