If you buy 1 ALL WEATHER coat or jacket and 1 LAPALUE® coat or jacket we give you another 5% discount
Description & Functions
This jacket is designed to keep you protected from wind and weather within the urban surrounding but also to keep you flexible and cool. It´s extra short and cut a bit like a bomber jacket (narrow at the hem and wide around the shoulders). It has this great big hoody to wear a helmet beneath and an invisible cord system to keep the hood where you want it to be. To be protected by the wind while cycling you will find pushbuttons on the sleeve ends to adjust the width of the cuff.
Material
100% Cotton, waterproof, windproof
For this jacket we used the fascinating natural technical fabric EtaProof out of 100% Cotton. It is not only waterproof but also 100% windproof and breathable. It suits our technical needs in the city perfectly because we stay dry for at least one hour in heavy rain and wind does not come through the fabric at all.
The finest long-stapled cotton is used for the spinning and it is woven not only with one warp but with two warps to achieve this crisp and not easy to rip result.
For more INFO klick here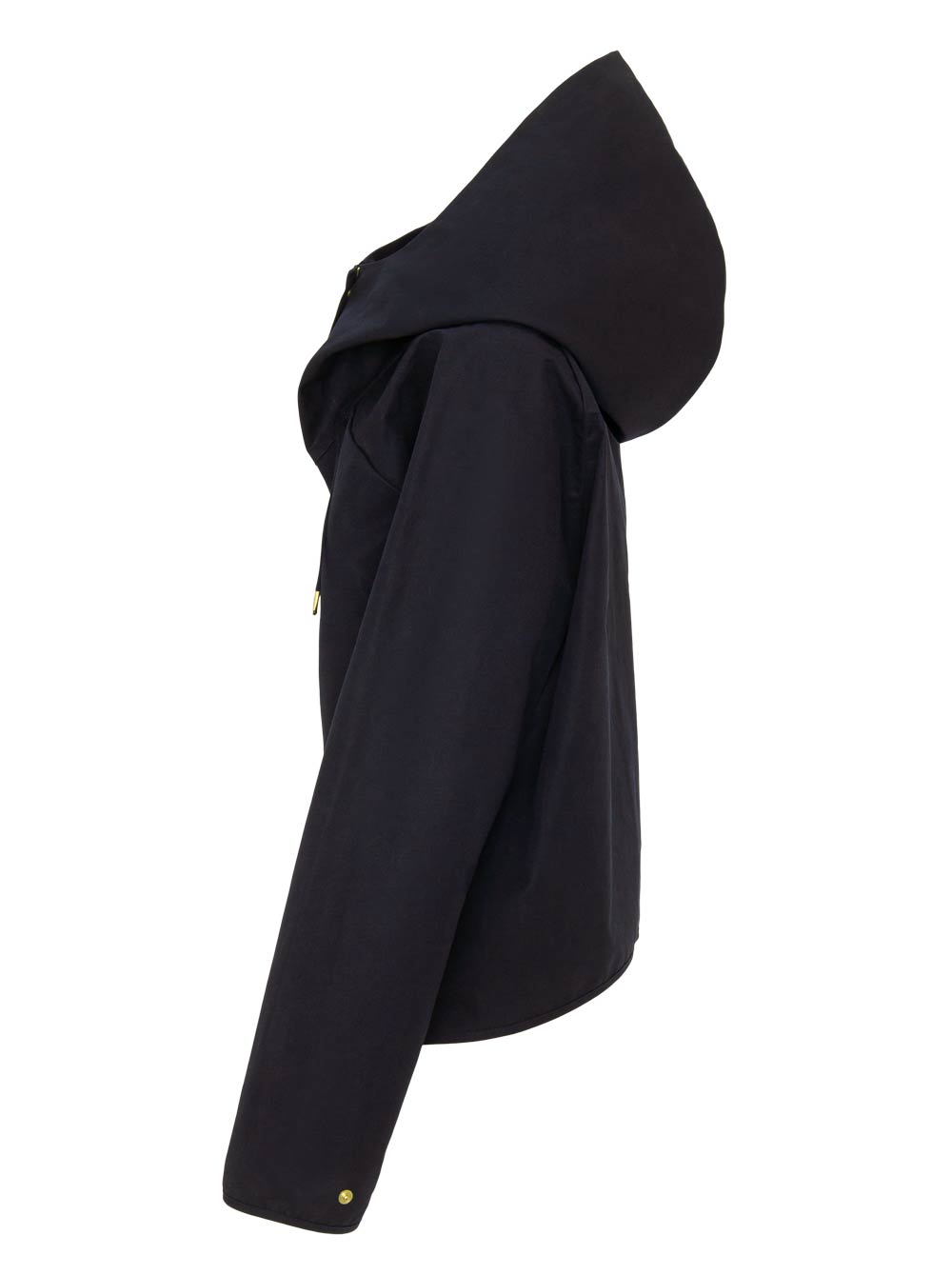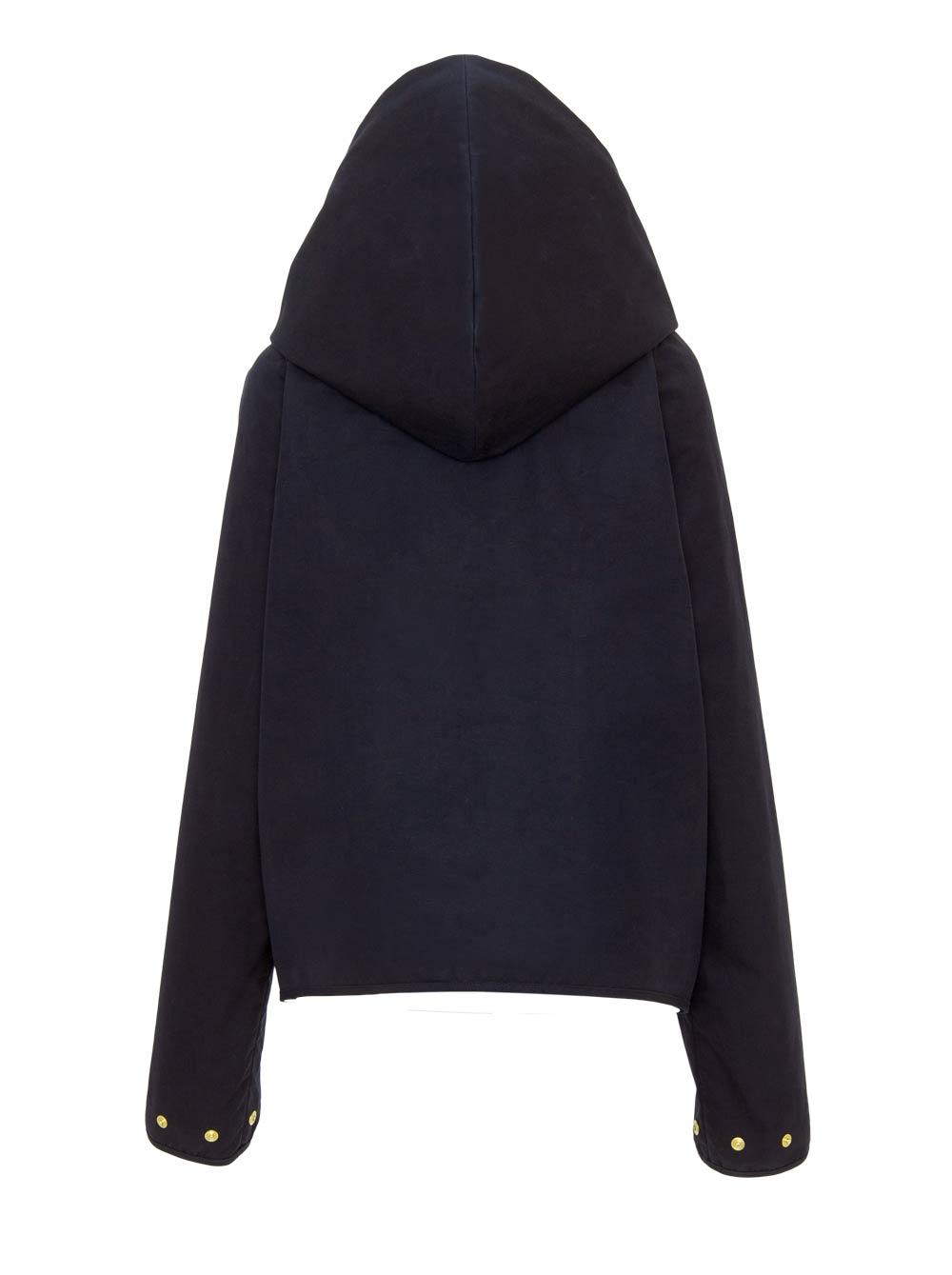 Care Instructions /
EtaProof
Please follow these simple care instructions to ensure continuous natural performance from EtaProof fabrics.
Not suitable for machine wash
gently brush or sponge of any dirt
handwash with care using pure liquid soap
do not use any softening agent
rinse twise in lukewarm water
re-shape the garment on a hanger
avoid direct sunlight
iron carefully on a warm setting -> this process re-activates the DWR treatment
After several washes your garment will require re-proofing. Please consult mvdham for further advice. This care instruction is to be regarded as recommendation without guarantee of success, since proper care and responsibility must be left to discretion of the processor/user based on the circumstances of each individual case.